The Highway Expansion
1960 - 1975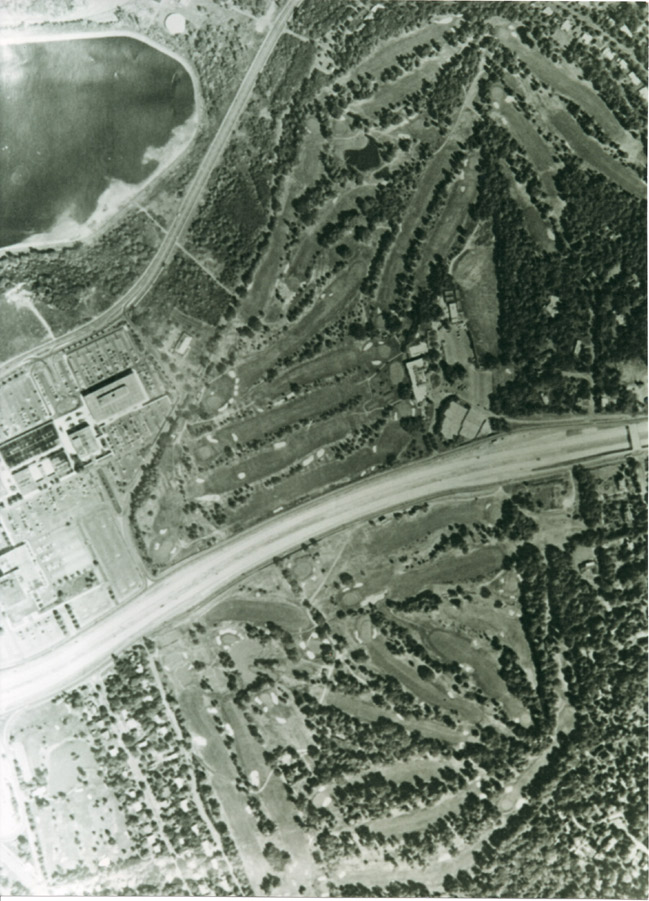 In 1960 the New Jersey Department of Transportation advised Canoe Brook that it would need part of the club's property to widen Morris Turnpike into the multi-lane super-highway we now know as Route 24. The original Morris Turnpike roughly traveled the path of the eastbound lanes of the present road.
The Board discussed the implications of this mandate with the state, and at its own meetings throughout the 1960s. They learned that "part of the club's property" meant a 300-foot-wide right of way. Initially, this land was more on the South Course side, which was the club's smaller piece of property. When the club failed to acquire a piece of property contiguous to the South Course to compensate for the land to be lost, the club negotiated with the state to alter the routing slightly. The land ultimately lost included 5.5 acres of the South Course and 6.75 acres on the North Course, a gouge 30 to 40 yards wide on each side. The loss of such a considerable amount of acreage would ultimately force a partial redesign of both golf courses.
After nearly a decade of negotiations with the state, The Club received a substantial cash payment in addition to a tunnel that would enable golfers to travel from the Clubhouse on the north side of the freeway to the South Course. The tunnel was completed in 1973.
Although the North Course sacrificed more land, it was the South Course that had to be most extensively redesigned to minimize the impact of the new freeway. Hal Purdy was brought in to orchestrate the changes across both courses. In all, seven holes on the South Course were modified (3, 4, 7, 8, 9, 11 and 18) with holes nine and eighteen seeing the most extensive changes. The changes were completed by the early 1970s.
On the North Course, the new freeway presented significant safety issues – not so much for the golfers, but for the drivers themselves. The original eighteenth hole was a par 5 that finished into the clubhouse along the routing of the existing tenth hole meaning that errant drives could head straight into oncoming traffic. At first, the Members resisted changing the direction of the hole because of the extensive course routing issues that could occur. Nevertheless, in 1973, famed designer Robert Trent Jones brought forth a plan that established the North Course configuration we know today. The present day ten-eleven-twelve layout on the North Course opened for play on July 10, 1975.